Does any city celebrate Christmas better than New York City? With epic holiday attractions that transform skyscrapers and city sights into a magical, twinkling landscape, it's hard to argue with its legendary status as the place to ring in the holidays. In fact, spending Christmas in NYC is a top bucket-list experience. Why not cross it off your list this year?
Find out just how festive a Christmas in NYC can be with this guide. Detailing all of the things to do in NYC, you'll quickly discover why this is the most wonderful time of year to experience the Big Apple.
Christmas in NYC is Legendary
New York City has so much Christmas spirit it inspired Clement Moore Clarke's famous poem 'Twas the Night before Christmas." In addition, Miracle on 34th Street took place in NYC. This movie proved Santa resides at Macy's and it's been an iconic place to visit during a Christmas in NYC.
Absolute Must-Do's During Christmas in NYC
When you're visiting during Christmas in NYC, prepare yourself to be a part of the masses. This place is busy! However, some of the super touristy spots draw a crowd for good reason. The suggestions that follow are prime spots for experiencing Christmas in NYC.
Rockefeller Christmas tree
If you're a super fan of Christmas, you're pretty familiar with the Rockefeller Christmas Tree. It's a showcase of the NYC Christmas scene (it even has its own program dedicated to its lighting, scheduled for November 30 at 7pm). In addition, it makes a regular appearances on the Today show during the holiday season. And I'm a big fan! (Hi Savannah and Matt!)
The main reason to visit: The Rockefeller Christmas Tree is the most iconic vision of an NYC Christmas. Standing at 78-feet tall, it is a sight to behold. Yes, there are crowds. But, even a glimpse of the tree is truly magical.
Tip: Use the B, D, F, M to 47th-50th Sts-Rockefeller Center Subway line to easily access Rockefeller Center.
Radio City Christmas Spectacular
The Radio City Rockettes are an undeniable part of any celebration during Christmas in NYC. The high-kicking chorus line combines with classic numbers like the "Parade of Wooden Soldiers" for a sensational 90-minute show.
Tip: There's no intermission at this show, so if you're bringing the kids plan accordingly.
5th Avenue Window Displays
Walk 5th avenue, from 34th street to 58th street, to view storefronts festooned with holiday décor. Retailers such as Macy's and Barney's are known for their legendary displays. Likewise, these ornate displays attract an audience so bring your patience. This tour can also take upwards of two hours. As a result, it's also wise to dress warmly and comfortably.
The impressive window dressings are unveiled around Thanksgiving.
Tip: They're best seen at night, so make this an after dark activity.
The Nutcracker
The New York City Ballet's The Nutcracker is simply enchanting. Featuring some of the most elite dancers anywhere along with marching toy soldiers and a one-ton Christmas tree, this show is the highlight of the holiday season. Accordingly, tickets do sell out so reserve yours now! Performances available November 25 through December 31, 2016.
Tip: Get the orchestra middle seating for the best unobstructed views.
Bank of America Winter Village
This Winter Village in Bryant Park is a one-stop holiday haven. You can ice skate around the rink, with the New York Public Library in the background. Then, do some holiday shopping at nearby markets. Before you go, warm up with a cup of hot chocolate and seasonal treats from food vendors. As bonus, it's totally free to enter Winter Village and The Rink is free. However, it is $20 to rent skates (or bring your own).
Tip: Dine at Public Fare, a pop-up cafe that compliments Winter Village, for seasonal food and cocktails.
New York Botanical Gardens Holiday Train Show
The Holiday Train show is a tradition of Christmas in NYC. More than 20 miniature model trains wind through 150 iconic New York City landmarks, creating an outstanding replica of the five boroughs. The display is open November 19, 2016, through January 16, 2017.
Tip: Advance tickets are highly recommended.
Rockefeller Plaza
Rockefeller Plaza is the capitol of Christmas in NYC. A larger-than-life Christmas tree adorns the plaza. Right in front of it all is The Rink, the most iconic place to skate during Christmas in NYC. It's also the busiest. They only let 150 people on the rink at a time. As a result, the rink isn't crowded. However, lines are long. Bring your Christmas cheer and embrace the experience. No Grinches allowed—no matter the crowds!
Tip: The Starlight Skate lets you reserve the last skate of the night, beginning at 10:30pm.
Dyker Heights Neighborhood
Travel to Brooklyn to see a state-of-the-art neighborhood light show unlike any other. Now in its 10th year, the Dyker Heights tour has become somewhat of a legend. Likewise, it's gets bigger and better every year. 30-foot toy soldiers, illuminated nativity scenes, Santa in his sleigh. The residents of this neighborhood never fail to impress. Through the end of December you can see the sights on foot or go on a guided bus tour.
Tip: The best light displays are on 80th to 86th streets, between 10th and 13th avenues.
Santaland at Macy's
Macy's holiday window displays aren't the only thing to see at this department store. Come inside to visit Santaland, a magnificent showcase of all things Christmas. Holiday trees, elves, toy trains, snow and even Santa himself make an appearance. At this winter wonderland, it's hard not to feel like a kid again.
Tip: As far as crowds go, it's best to avoid the weekends.
Ice Skating in Central Park
Skating at Wollman Rink in Central Park is a beloved tradition of New York locals. Likewise, it's a must-do for any out-of-towner. The public rink, with a location on 62nd and 63rd Streets, is framed by the twinkling New York City Skyline. This alone makes it a romantic place to lace up and hit the ice.
Tip: Enter at Central Park South, 59th Street and 6th Avenue. From here, Wollman Rink access is a two-minute walk.
Union Square Holiday Market
Internationally renowned, the Union Square Holiday Market is an excellent place to do your holiday shopping. A vast selection of craftsmen and artists create a unique assortment of gifts sure to catch your eye. Moreover, the items are high quality and affordable. The market opens November 17 and closes December 24.
Tip: Bring cash for vendor purchases. Not all are credit card friendly.
Bonus: Giant Christmas Ornaments
Across the city, you can find Giant Christmas Ornaments decorating city blocks. Standouts include giant red ornament balls on 6th avenue near Radio City Music Hall, as well as  large vintage-style Christmas light bulbs in front of the McGraw-Hill building at 1221 6th Avenue.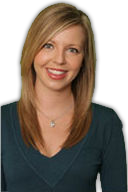 Ashley is Reserve Direct's travel expert, visiting New York City to find the best travel tips, money-saving deals and insider information. With over 10 years of experience in first-hand-travel adventures, she shares her stories, advice, and current events to help you stay in the know.